The hands for the 32" santa are taking me longer to sculpt than I had anticipated. But, I wanted to leave you with WIP of the progress regardless. I should be finished sculpting them sometime this evening. At the moment, I am working on the wrinkles and veining.
These are the 32" santa hands: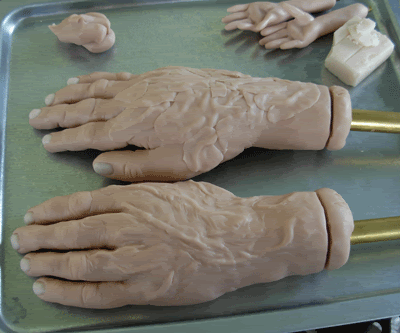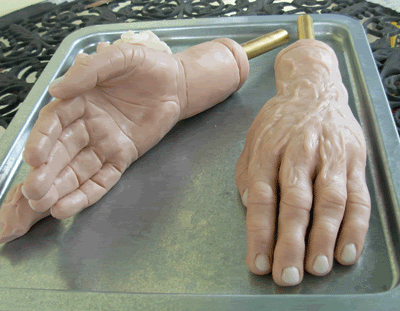 As for the 32" santa head. I have a pic of that too! Mind you, it's only been sculpted so no hair on his little bald head, and no painting yet either. I will paint him once I have all the pieces sculpted and baked.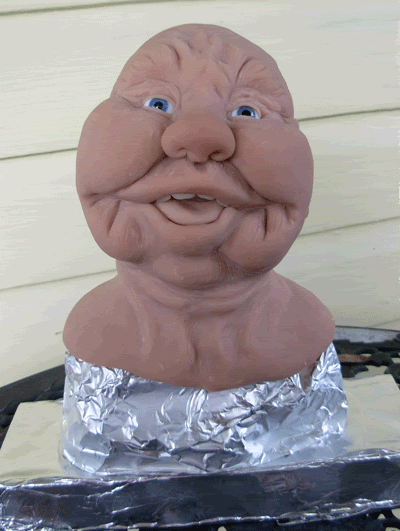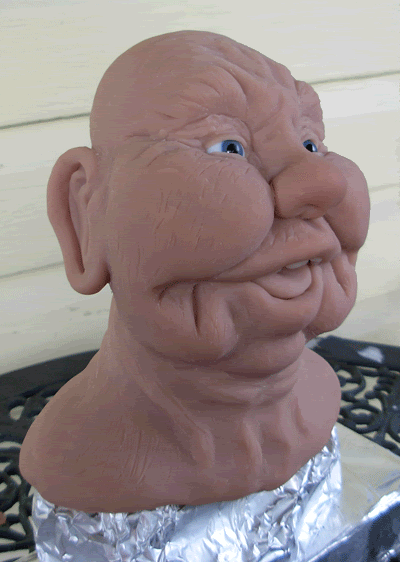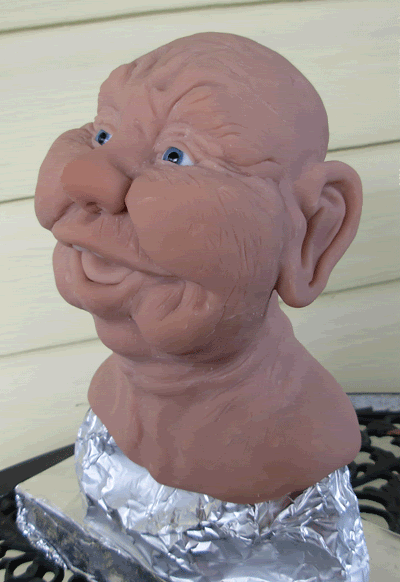 And, last but not least, here is the next 18" santa that is also in the works. I still need to finish sculpting his hands and his boots as well. I think he is gonna turn out great! I really like his face. :-D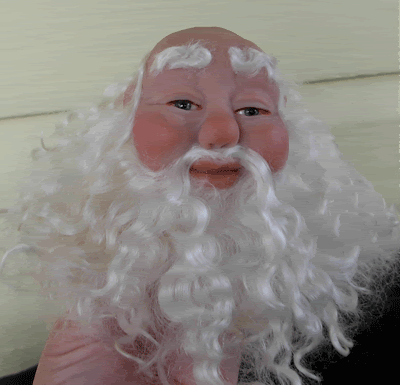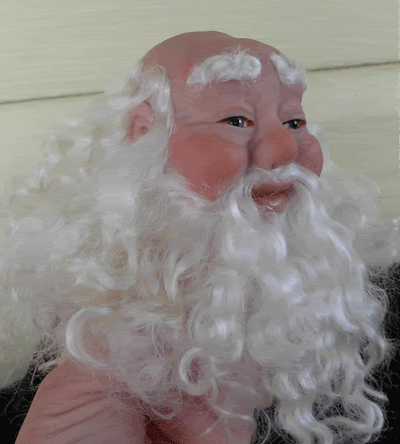 Well, I hope you have enjoyed the updated pictures! For now, it's back to work on those hands so I can finally move on to making this guys boots too.
Hugs to all,
Lori