At long last, and after much struggles between good and evil, she is finally finished. Since I have never done a dark piece before, it was a struggle between the dark side that wanted to escape, and the light side wanting to keep things under wraps. The dark side finally bolted through and gave way to the light. Although, I admit, she is not evil in no way, and in some respects, she is really not all that dark. Perhaps she does have a little goth coming out in her, and there is some goodness to her still yet.
At any rate, this is more than anything an emotional piece of art with hints of symbolism. The title of the sculpt is "Raven and the Crow". As you will see in her pictures, she has a tear rolling down her cheek as she leans forward to pet and comfort the crow. The symbolism behind the piece is that crows herald death and grave yards, they are indeed the messengers of ill fortunes. The dark fairy, Raven, is mourning the loss that the messenger brings. The Crow, he does not like his job, but it is his to tell nonetheless, and so, he carries on, in his sad state of affairs. Thus, the Raven, she comforts him and lets him know that she too, understands what it is that he must do, and listens to the message that he brings. And, this is the story behind The Raven and the Crow.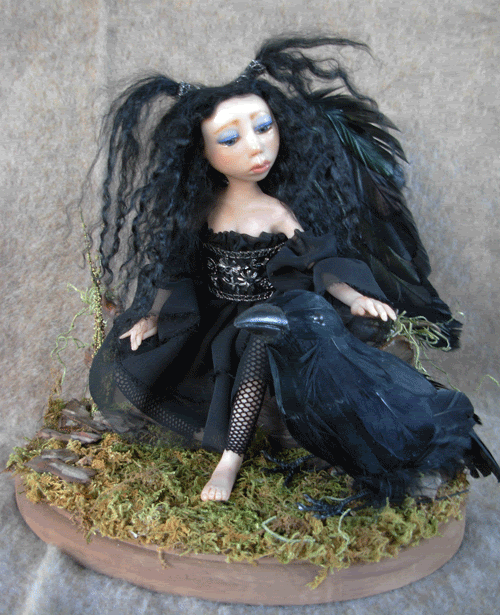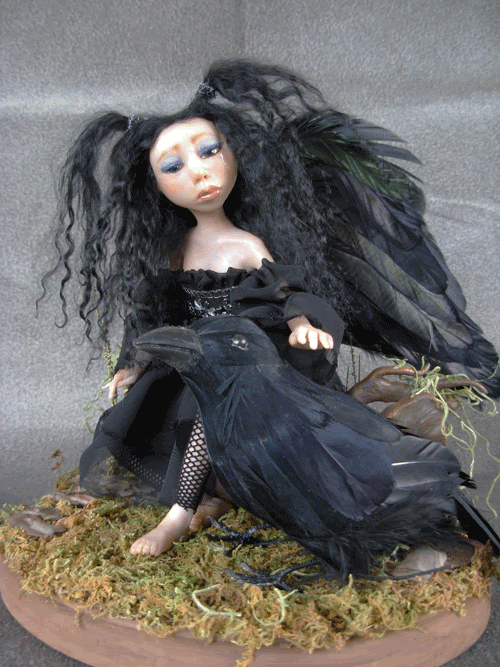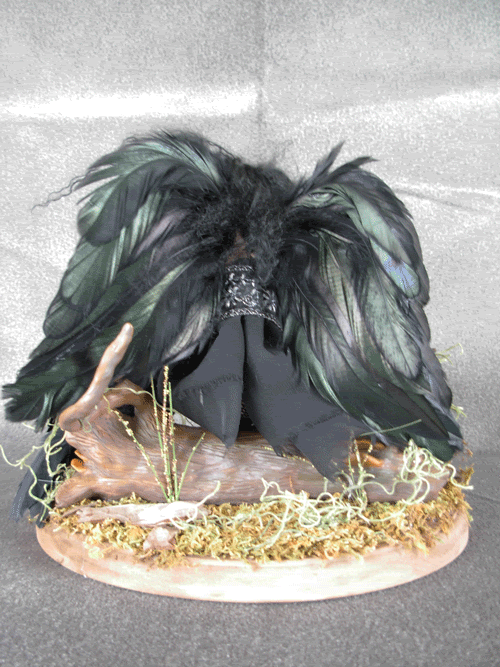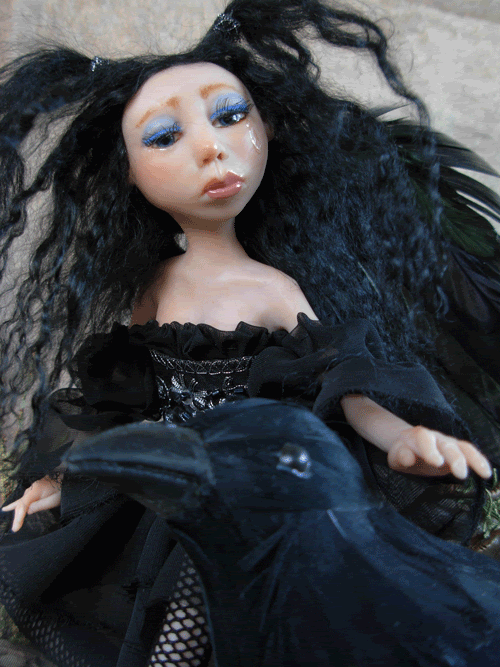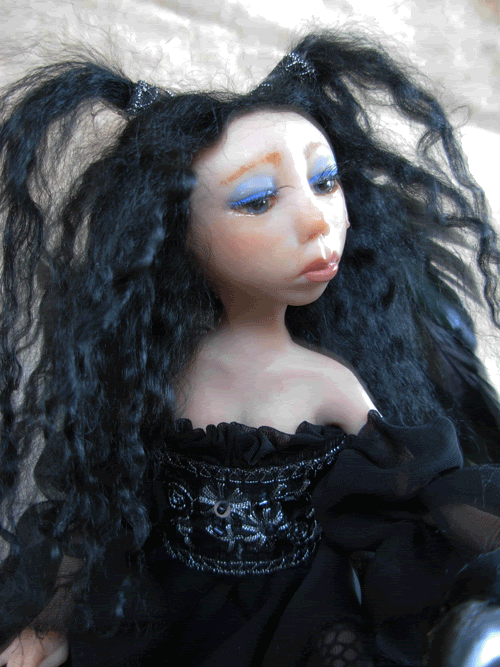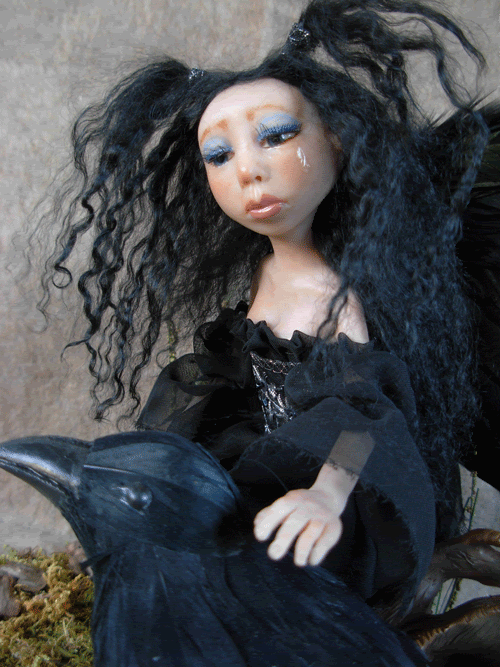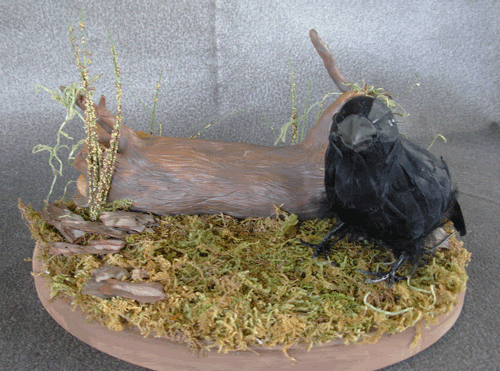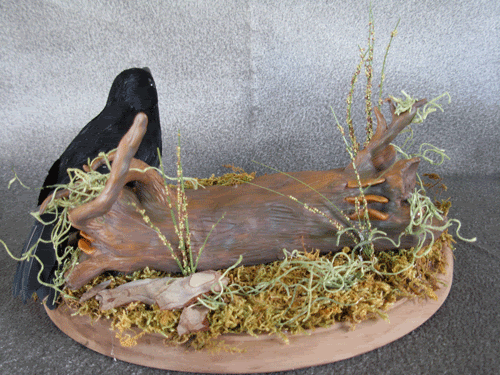 I do hope you like her. It is late tonight so I don't have the time to post the pics to my website, but, I wanted to get some pictures up to show all of you who have been waiting patiently for her final pics. Hopefully, I can find the time to get the pics up on my website tomorrow.
Hugs to all,
Lori