Oh, gee, where do I start. Hmmm, let me see.
Well, I suppose I'll start with my WIP update. A few days ago, I decided to do a fun project. I started with the head as per my normal routine. I have finished sculpting the head already, but it is not painted just yet and has no hair on it's bald little head. I have yet to take a new updated picture of it's progress. But, in the meantime, I want to show you the beginning. Keep in mind, it is at it's very early stages at this point in time. She, yes, she, will be a Halloween Witch! Let's see if I can get her finished in time for her to catch flight on her broom on All Hallow's Eve! Stay tuned, because she will be ever changing!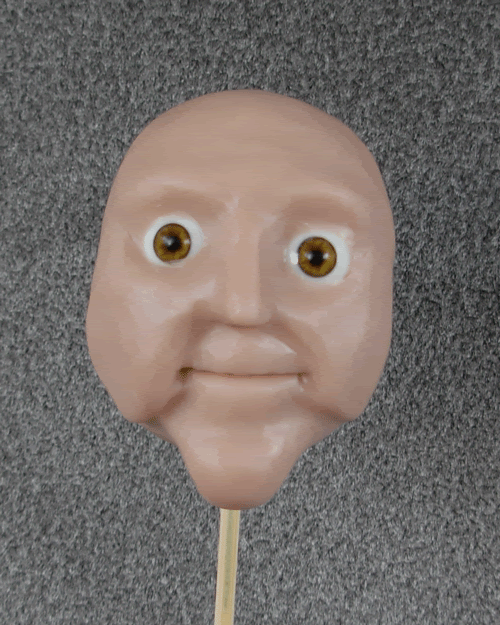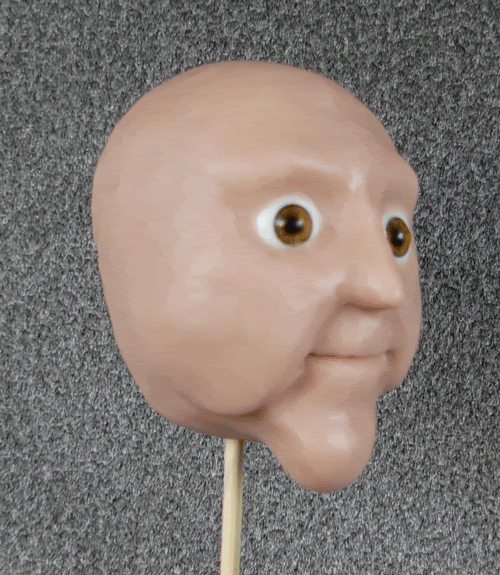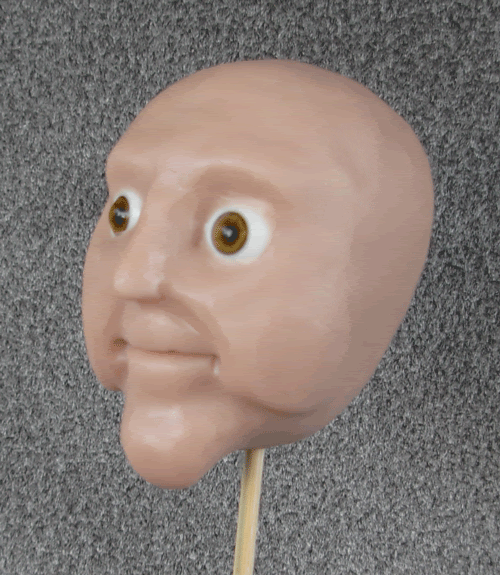 But, of course, with all the craziness of the past few days with the one day show, etc. her progress was abruptly halted. I only found out a few days ago that I would be able to do the one day event. So, in my haste to make things just right and wanted to have a full display, I searched around trying to find a few fillers that I could wip up really quick. Well, I had a couple of baby heads just laying around in some boxes. So, I yanked them out and gave them bodies. I do hope they are happy with them. lol But, one of them, I did not take pictures of, as I have a feeling he might still morph a little further into...hmm, I haven't quite decided yet. But, I do feel he needs a little bit more work. On the other hand, I did finish one of them completely at 12:30 am last night. As you might know it...I'm one of those artist that has to cram something in at the last minute and of course, I'm running around like a chicken with my head cut off! Can we say stress factor? I have to wonder why I do that to myself. Oh well. It is what it is. At any rate, here is one of the new babies I finished up. His name is Orion and he is a merbaby. I do hope you like him! It would be nice if he swam right into the hearts of someone and he found a new home to rest his scales. :-D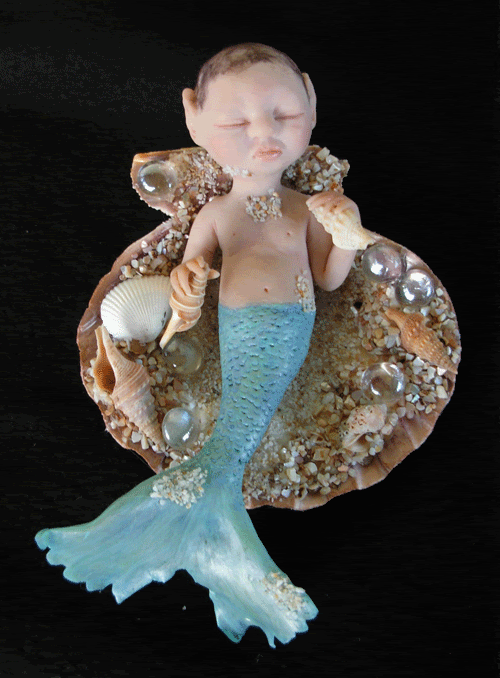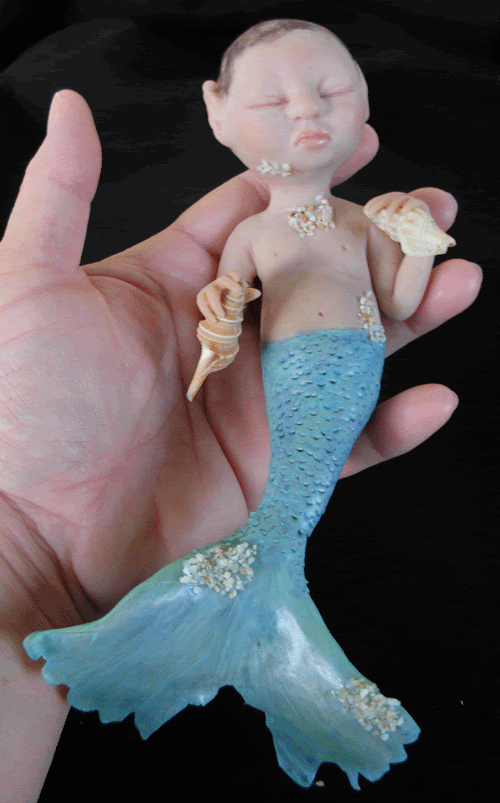 Now, after saying all of that, this last bit is for all the wonderful people that I met today at the show. First, I want to say thank you for stopping by my table and taking the time to meet and talk with me. I can not tell you how much I enjoyed talking to you all and sharing my artform with you. Your wonderful compliments really made my day and I am forever grateful for them and will carry your words in my heart. Each and everyone of you are such a huge encouragement to help me to continue on creating my one of a kind art dolls. Thank you with all of my heart! Hopefully, I will be able to return next year if the church does it again. I had such a fantastic time, that I look forward to bring in new sculpts for all of you to see.
Anyway, I thought I'd take a few pics of my display too. Sorry for the lighting, it was an indoor event, and apparently my camera just does not like indoor pics, or it is operator error; more than likely it is that later of the 2! lol. I'm not sure if you can see them on the table, but I have also added african american santa ornaments to my list of stuff. I only have a few at the moment since I was not sure how well they would go over. But, if I do see an interest in them, then it is something I might consider making more of.
Here is my table display: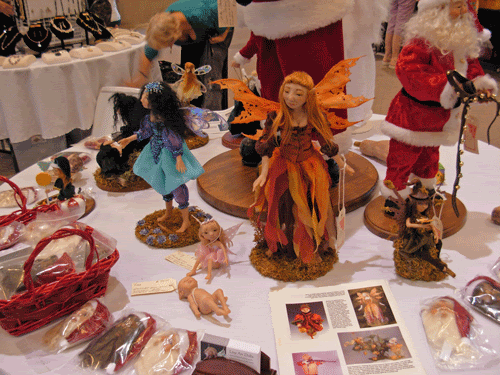 Well, as you might imagine, I'm exhausted from todays events and think I need to go and turn into a vegetable on the couch in front of the tv. I have a feeling it will be an early bed time for me tonight. It is a good tired, and I gladly welcome it.
Thanks to all that made today a truly wonderful day. I really had a great time. I do have a couple more one day shows coming up that are locally. One in November and the other in December. I'll post more information on them later when I have more details. But, for now, I'm gonna check out the tv.
Hugs to all,
Lori