Nothing like being on a roll. I've been busy getting things caught up and cleared out of the way these last couple weeks. It is amazing how quickly the tons of ideas that manifest on your desk waiting to be completed. Eventually, you get to the point where you must work your way back down to eye level again just so you can see a corner or two.
The first of this lot of items is the Woodland Pixie. Personally, I think she is uglier than home-made sin. But, you never know, there could be a pixie fella out there that finds her very attractive. The old
adage
that "beauty is in the eye of the beholder" rings so true where she is concerned. Or, better yet, "a face that only a mother could love". Yep, this is the Woodland Pixie. The least she could have done was take a bath prior to her photo shoot. She had been tromping through the woods all day and so I'm afraid she is a bit of a mess. She thought she was being clever and tried to hide in her surroudings, but this little butterfly come along and pointed her out to me from her hiding place. Silly pixie! So, without saying a word about her bath, I quickly took her picture while she was busy with her new found friend.
Here are the pictures I managed to capture of her before she flew away to hide again.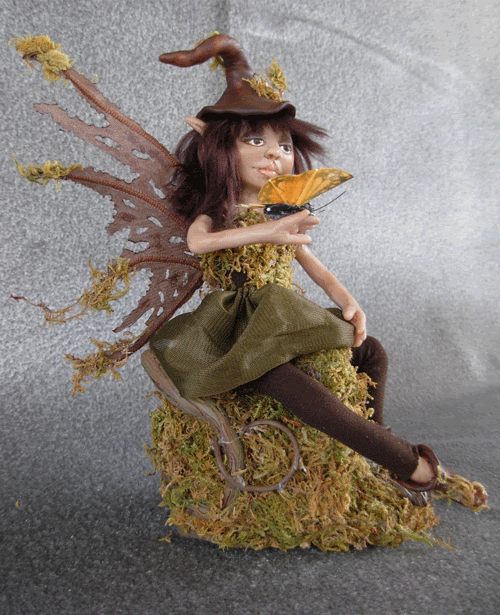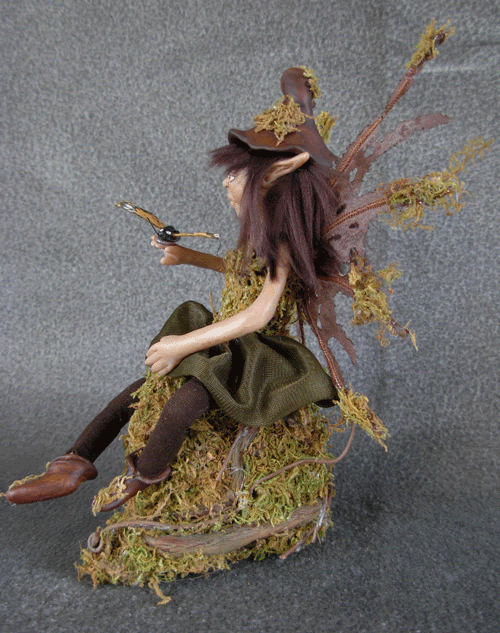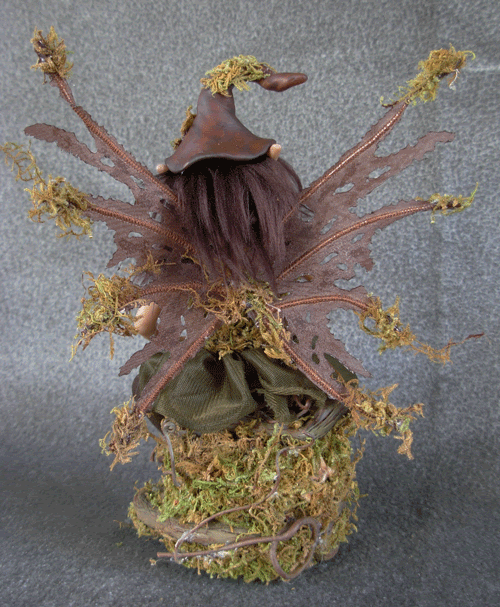 Now, here are the updated pics of the christmas candy elf, "Skittles". Having good lighting is so important to take good pictures. Although I took these pictures outside, it was still overcast, making it a little darker outside than I had initially wanted. But, they are still far better than when I took them inside the last time I tried pictures. I think you will agree they are much better.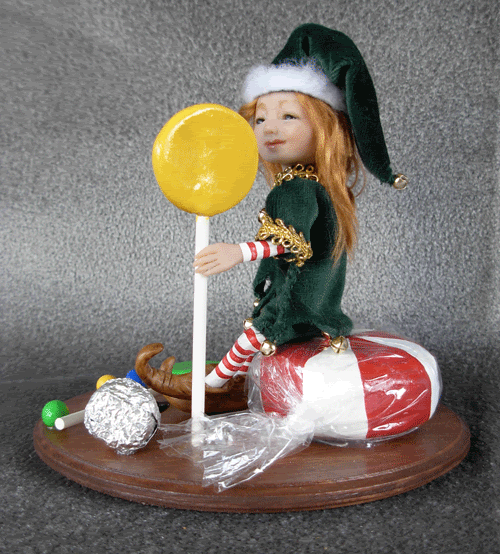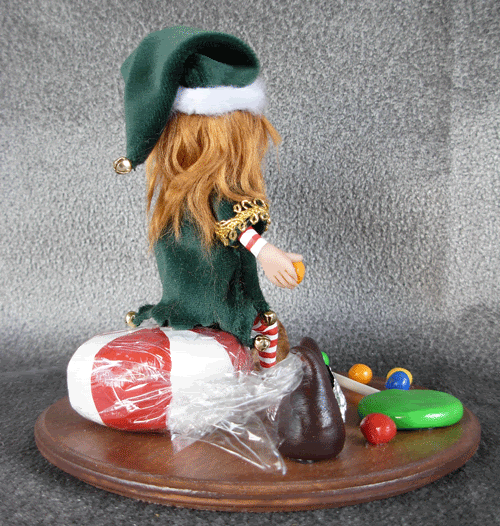 Those are the final 2 to show. I should have some more stuff up and coming soon! So keep checking. :-)
Hugs to all,
Lori