I know it's been rather quiet here lately, but I can assure you I have been hard at work trying to complete a wonderful fairy commission. I have finally finished her! I am very pleased with her and am now waiting on word on if she meets the approval of the client. Talk about sitting on the edge of your seat! I am not in the least bit worried as I think she came out very well. But, then again, beauty is in the eye of the beholder. What more can I say. *shrug*
Anyway, now that we have had the "unveiling" with the "prospective owner" I feel it is now safe to give you all a glimpse of what you have been waiting for these past couple of weeks. I do hope you all like her. I will say this much, I do not think the pictures do her the justice that she deserves. She is far prettier than the pictures allow. But, I will let you all be the judge of that!
I called her "Kiele", which I believe is pronounced (kylee), it is a hawaiian name meaning "fragrant blossom". She reminded me of flowers blooming in spring and so, it's how she got her name. If there is someone out there that know if I'm pronouncing the name correctly, or wrong for that matter, I would love to hear from you!
Without further adieu, here is "Kiele". I would love to hear your comments......good or bad!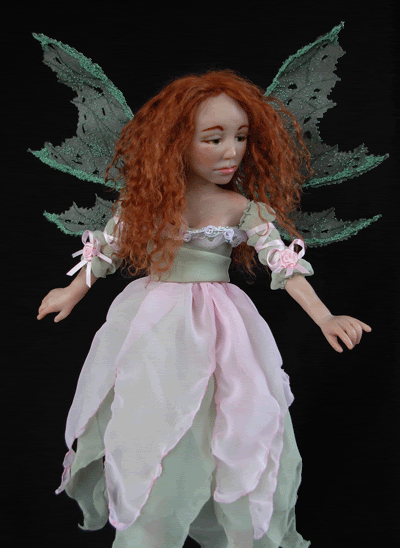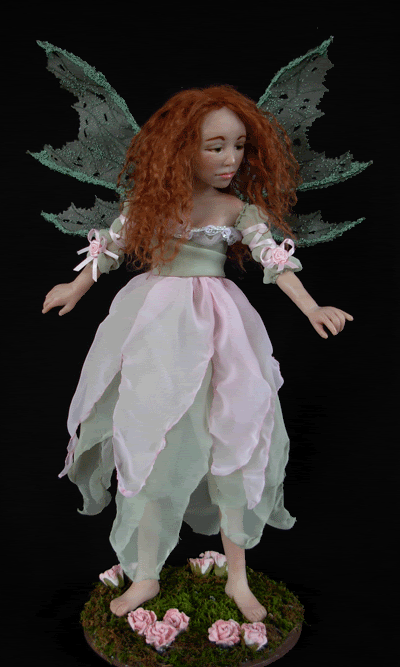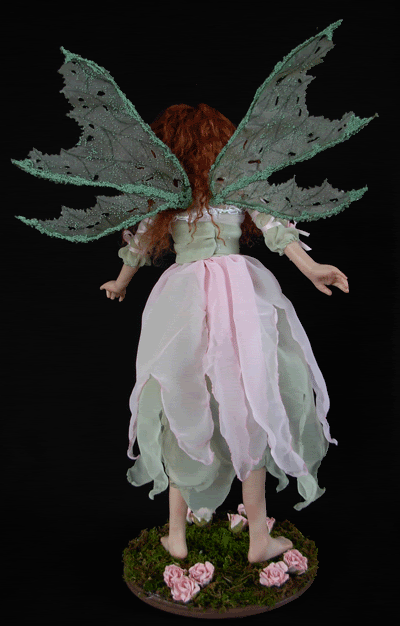 Well, now that you have seen what has tied me up over the last couple of weeks, it is time to set off to the next commission piece. It will be a 10" santa for a very special family in Mexico. They are eagerly awaiting the arrival of St. Nick there, so I must grab my hot cocoa and start thinking of Christmas thoughts to set the right mood for the oocassion. :-)
I hope to find you all doing well the next time I see you. Hopefully, I'll not be gone as long the next time.
Take care to all,
Lori