I know all of you have waited what seems forever to see updates. So much has been going on in the last month that it was all I could do to keep up with everything at times it seems.
As you already know, we are in the thick of high school baseball season. That tends to slow ya down a bit when you have a child playing sports. Then there were the 10,000 birthdays...including my own this past Sunday. Yes, yes...I need to reach for the readers now. haha But that is alright, it makes doing the detail work a little easier.
Aside from that, it is hard to get nice pictures if it is overcast outside. Definitely need good lighting for fairly nice pictures.
At any rate, I'm gonna apologize that these pictures are huge as I don't have the time at the moment to resize them. As you would guess...I have a baseball game to get to. haha
So here is the first one, "Hobble". He doesn't have a story just yet, but I'm working on it. I hope you like this little fella.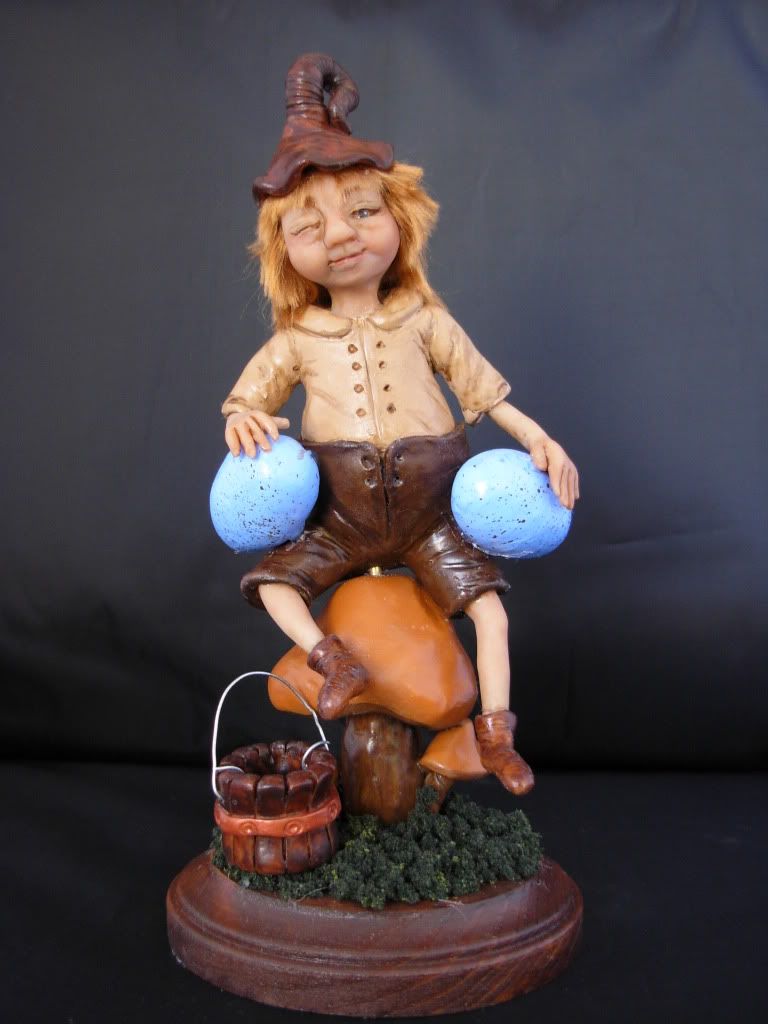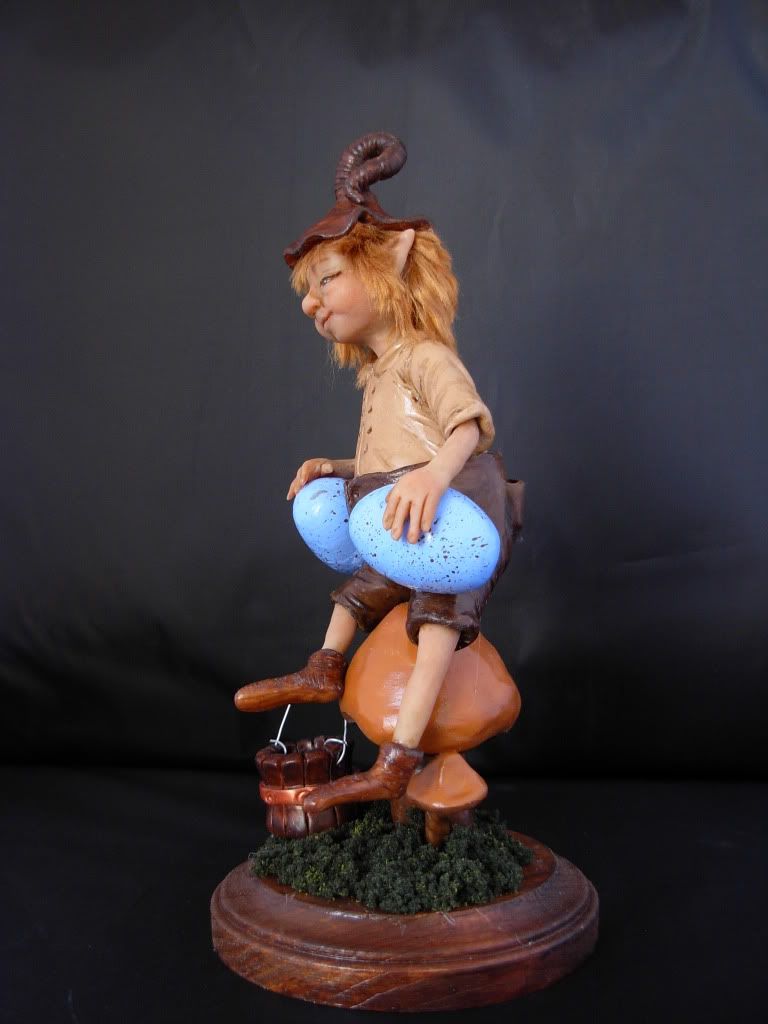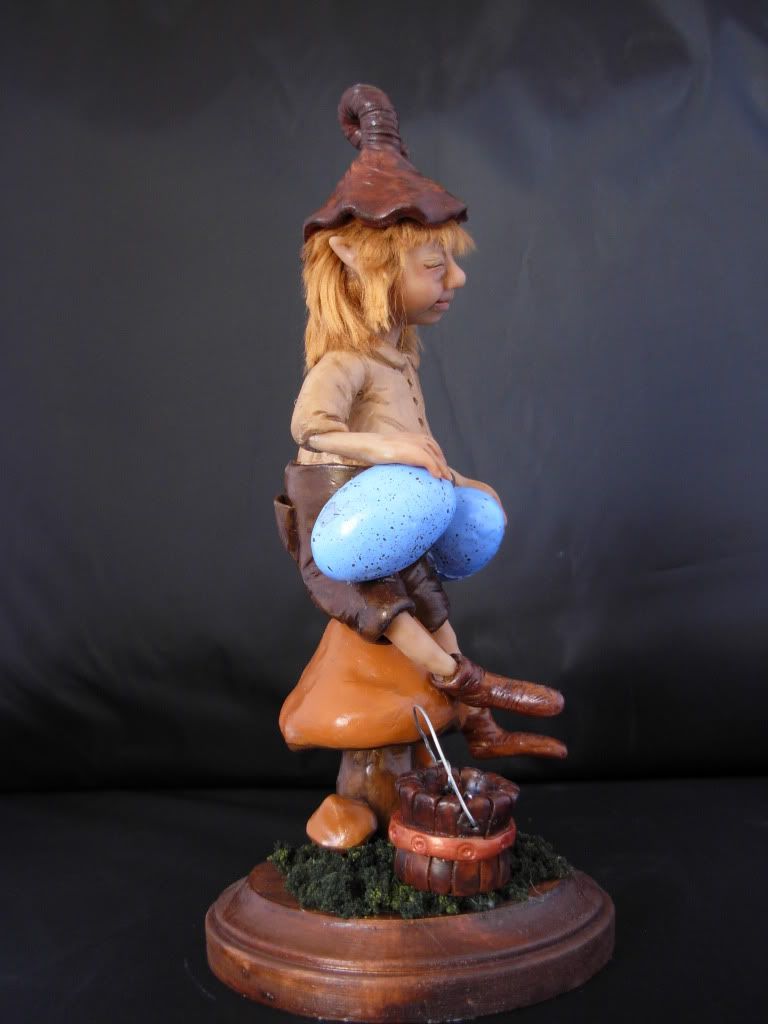 Again, I apologize the pictures are so big. Once I get the time, I'll try to come back and do a little resizing.
Now, for the 2nd one. This was the "strolling fairy", now she is a "Gypsy Spirit". I am really pleased at how she come out. I hope you like her as well. I think you will find she was well worth the wait.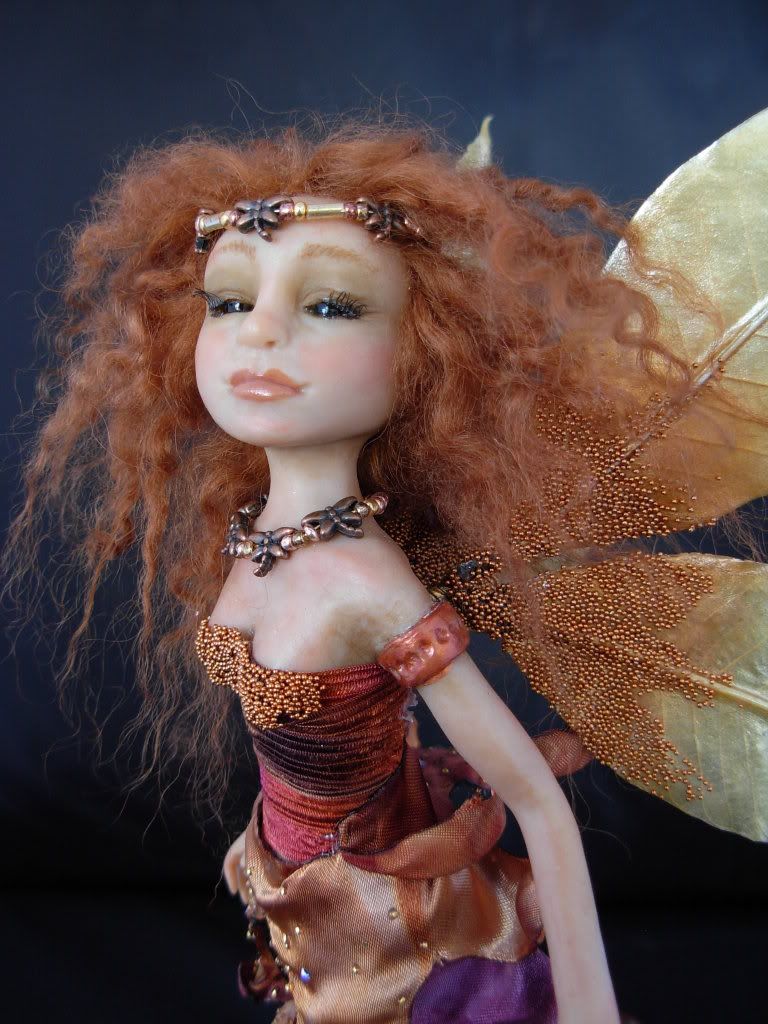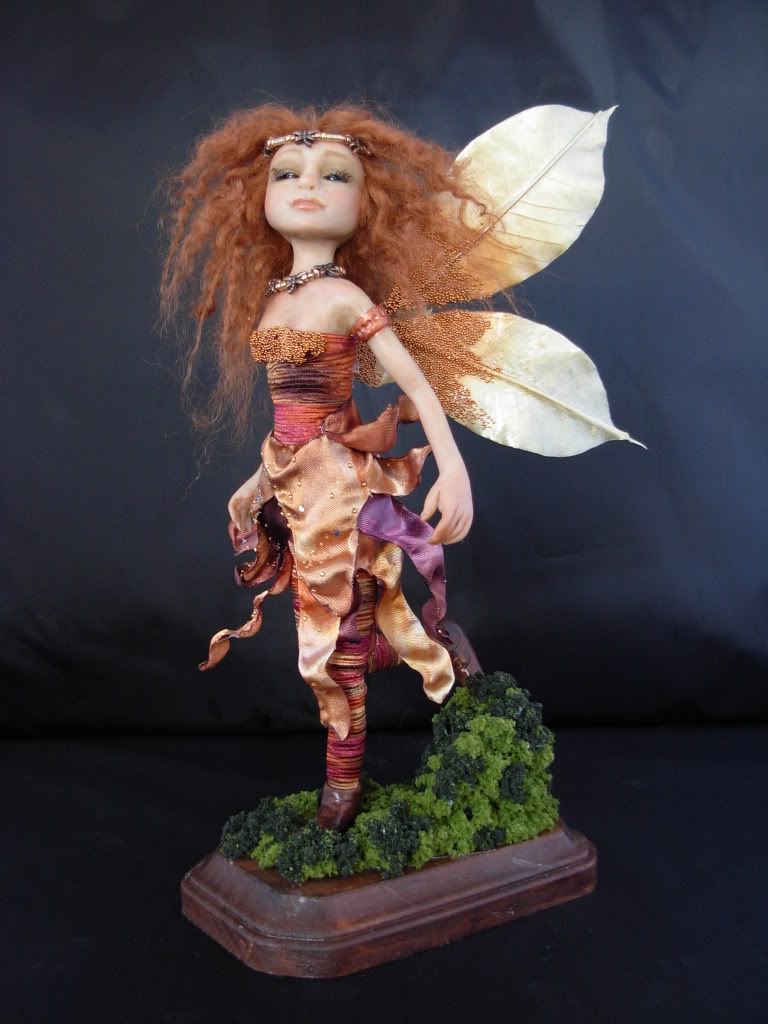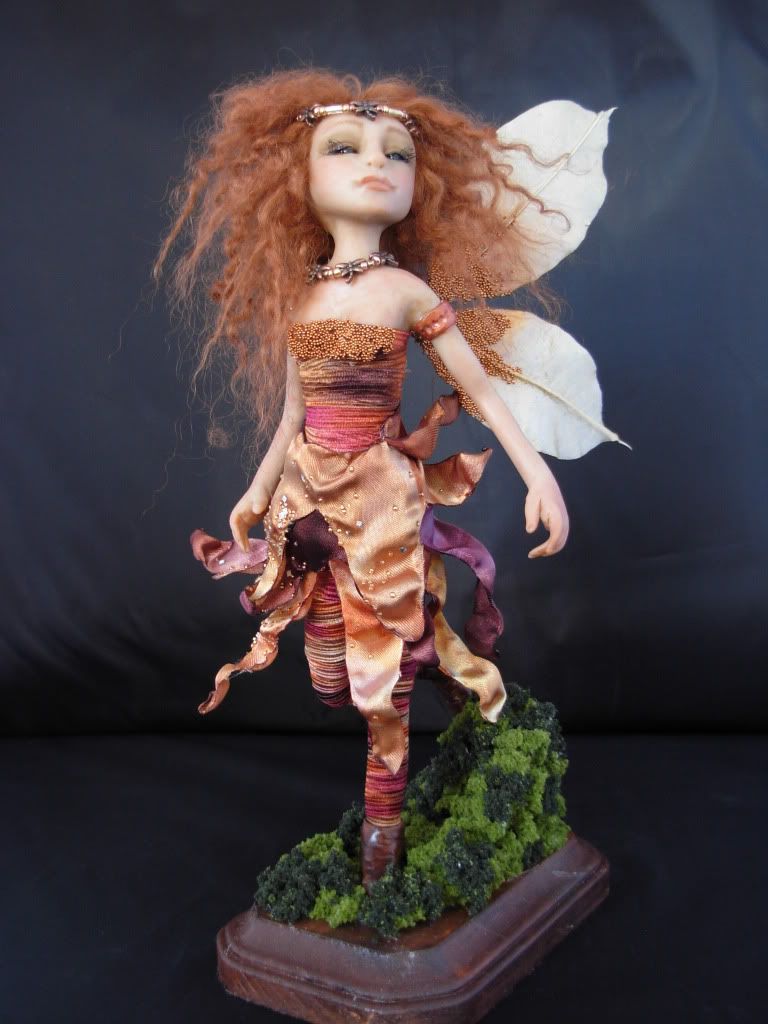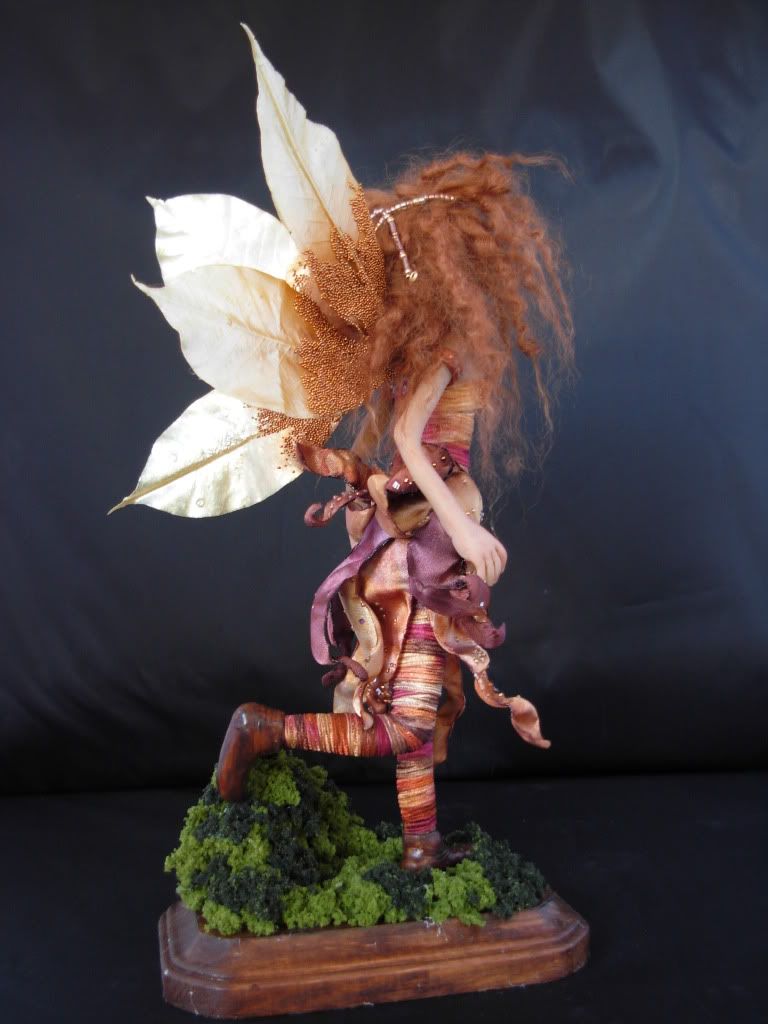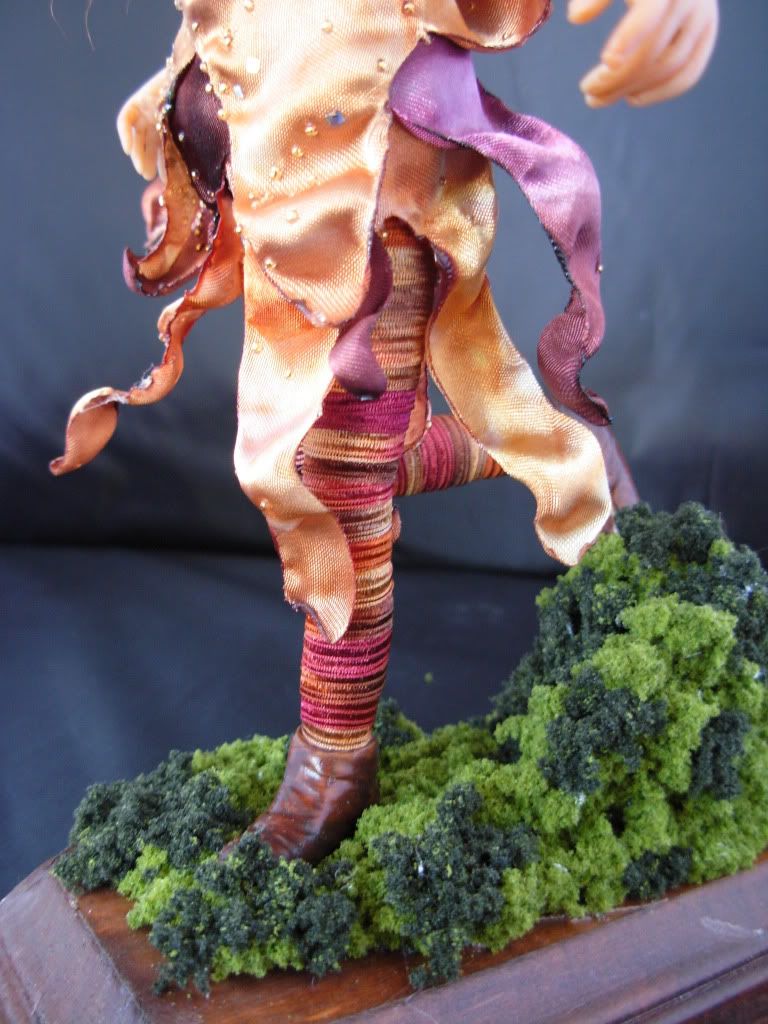 Well, those are the updates for the moment. I do have another fairy that is nearing completion as well. Hopefully she will be finished by this coming weekend. I think you will be very happy with her as well. After this upcoming fairy, I'll be working on a new project for a contest at www.ooakartdoll.com The theme is sculpting your "inner demon". So, I can tell you upfront not to expect anything pretty! The contest rules say pretty is not allowed, and it will be great fun to make something ugly! I have already ordered a selection of eyes for this project. I already know what I want to do for this demon so we'll have to see if it works out like I expect it too. I don't want to divulge too much information just yet. So sit tight. :-D
At any rate, I'm off to a baseball game. In the meantime, I hope you enjoyed the updates! (As a final note, I just took a peek at this posting and OH MY GOODNESS this pics are super huge. I promise I will take the time to adjust these by tomorrow. I'm really sorry they are super huge.)
Hugs to all,
Lori