I know it seems like forever since I have posted here, but in reality it's only been a couple of weeks. I have been extremely busy just like the rest of the world preparing for the Christmas season that is fast approaching us. I have finally finished decorating the outside of my house and putting up my Christmas tree. And, with all of these chores behind me, it's time to finally finish this poor 10" santa. As a result of the preparation for the season, he had to be put in the back burner for a little bit. Although, inbetween working on everything, he does have hands and one foot. LOL Poor fella. I'm hoping now that I have completely caught up with myself, I can lend the little fella another foot and a body this week. Perhaps, I'll even has his clothes finished too. Wouldn't that be wonderful!
I did want to drop in here to atleast show you the lights on the outside of my house. Keep in mind, in sunny Florida, you'll find no snow here, but you will find a lot of Christmas spirit and holiday cheer. :-) And to think....these are just the outside of the house! Can you imagine the inside! HO! HO! HO!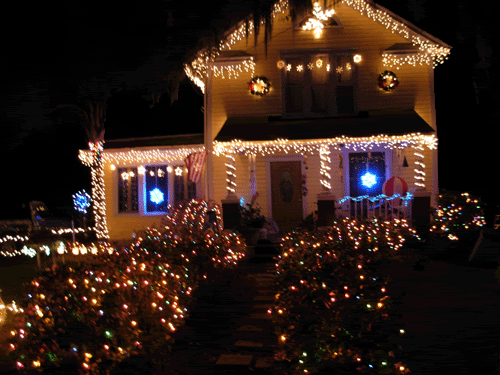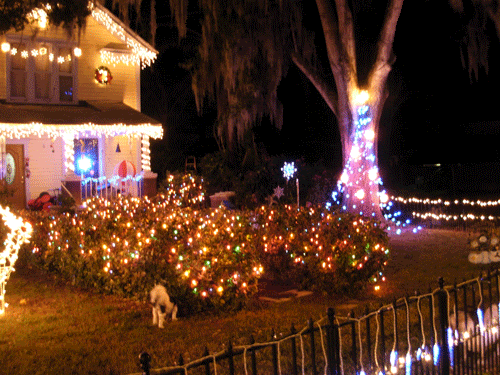 Now, with that said, it is also time to make room in the studio for the upcoming year. Today, I have started to list up my dolls on Ebay auction. Among the first are the Santa's that are still available. And my little Christmas candy elf, Skittles. Here are the auction links for those that might be interested in taking a peek to see what is up there.
http://cgi.ebay.com/ws/eBayISAPI.dll?ViewItem&item=120503002372&ssPageName=STRK:MESELX:IT
http://cgi.ebay.com/ws/eBayISAPI.dll?ViewItem&item=120503006591&ssPageName=STRK:MESELX:IT
http://cgi.ebay.com/ws/eBayISAPI.dll?ViewItem&item=120503011467&ssPageName=STRK:MESELX:IT
I will be listing more ornaments later this week. Just not tonight. It is now too dark to take more pictures and they are still packed from the table display I did last night in Tavares for the Light Up Tavares event. That was a lot of fun, but kind of chilly to stand outside for about 4-5 hours. It was also pretty crowded and kids full of excitement. Which, I admit, made me a little nervous with having my dolls displayed out in the open like I was. Nothing more scarier than an over excited kid that goes charging by your table display a little too closely. Instead of visions of sugar plums....I was nearly looking at a few broken dolls on a couple of occassions. Yes, it was a little stressful, but, it was fun at the same time.
Anyway, I'm off to work on a santa now. Wishing you all the best of a Sunday evening!
Hugs,
Lori