I know it has take forever for me to finish this. And, I also know that on my last post I had promised to post up WIP pictures. But, after I had posted I got to thinking that since this was for a contest, it might be best to hold on to my WIP pictures until the deadline. Not that I don't trust my fellow artist, it was really more for the element of surprise! So, I have waited to the last minute. Or...so I had thought. hahahaa That contest deadline was extend for one more week, right after I made my contest post on ODA. hahahaaa Murphy and his law...I wish he would take a day off. *sigh*
Anyway, the time has finally come to show the fruits of my labors. This has been a month long project for me. After many trials and tribulations, and painful hours of things going wrong that needed mending, not only with the project but my heart as well. It is time to try and excise the demon that lives within. Since there are no trolls living in the knoll currently, I chose to make my demon in the form of a troll. I think he fit the genre quite well, but I'll let you folks in bloglandia decide for yourself.
I have not named this piece just yet. I will have to think about it for a few days longer. The only thing I will tell about the piece and how it concerns my inner demon is that it is symbolic and it has to do with certain freedoms and wanting to fly free like a fairy should. The teeth represent the painful gnawing away at my heart and soul, the bludgeon is there to beat me whenever I should try to escape the bonds, the rocks are the weight that sits on my heart and soul keeping it from taking flight, the troll itself breathes down my neck, as a constant reminder of the bonds I can not break free from. But, through all this, there is hope. This is why the fairy wears bright colors; to remind her that there is hope in the dark world and that she will break free from the grasp of the troll some day.
Now, for all the pictures! I will start with WIP pictures, then I will show you the final piece! I do hope you all like him!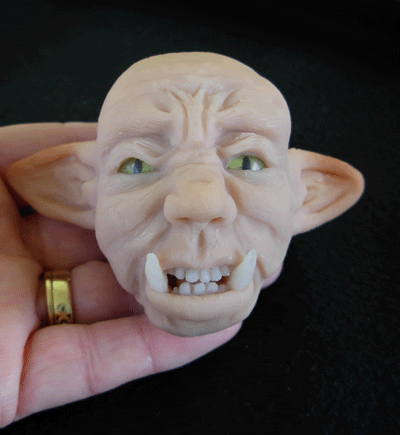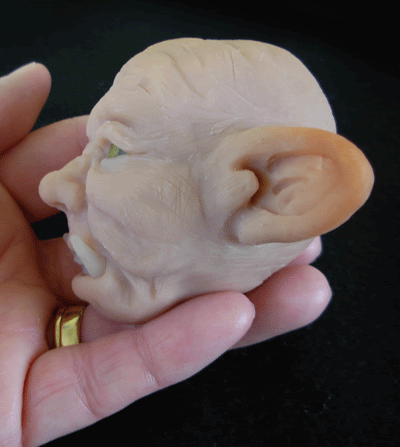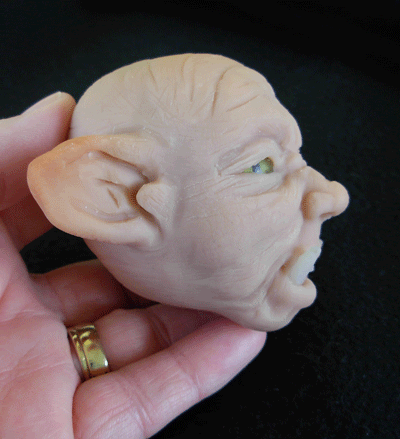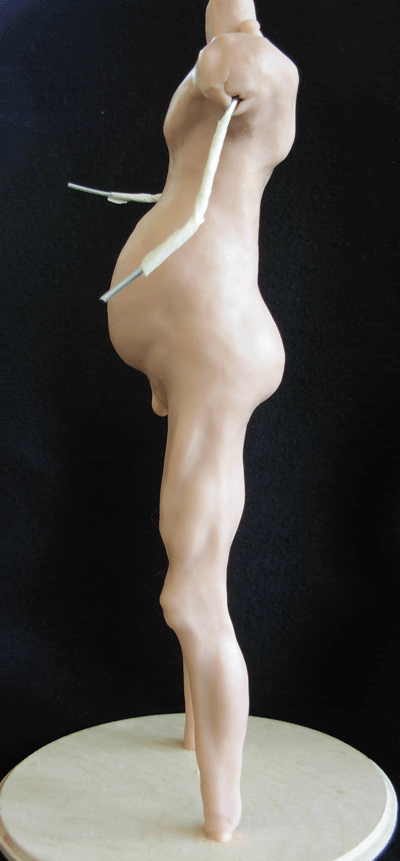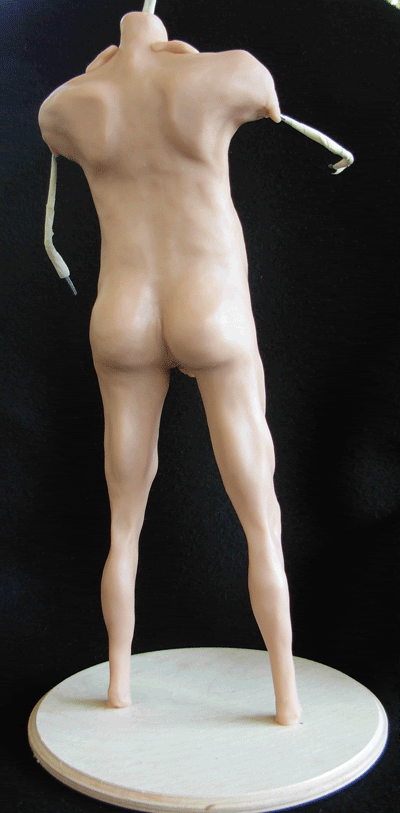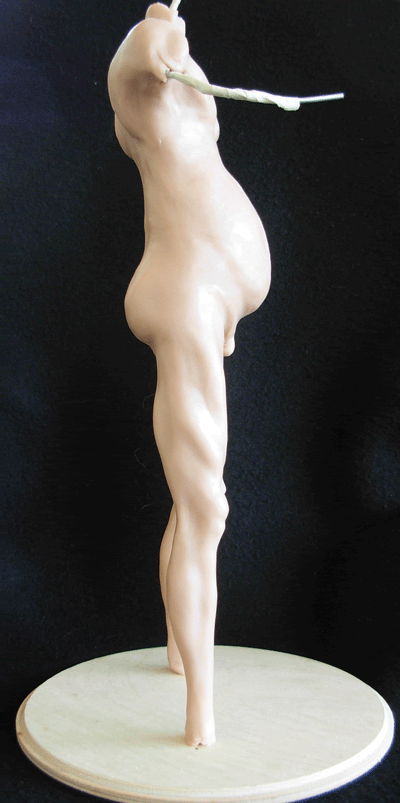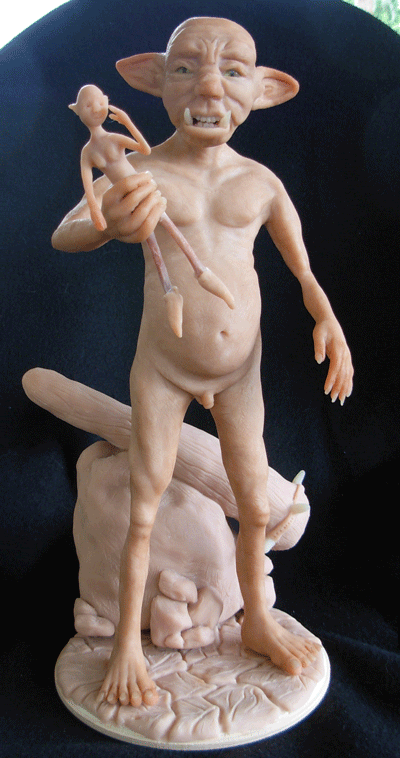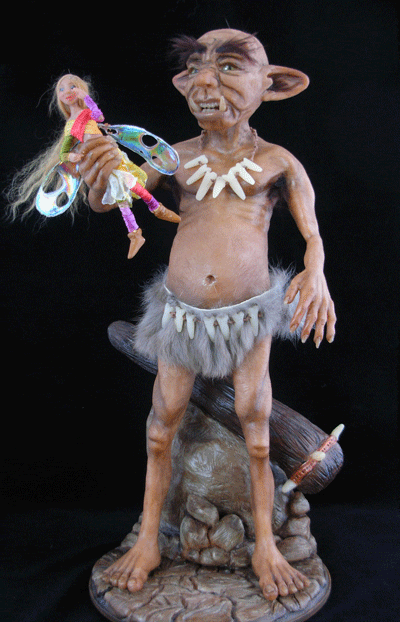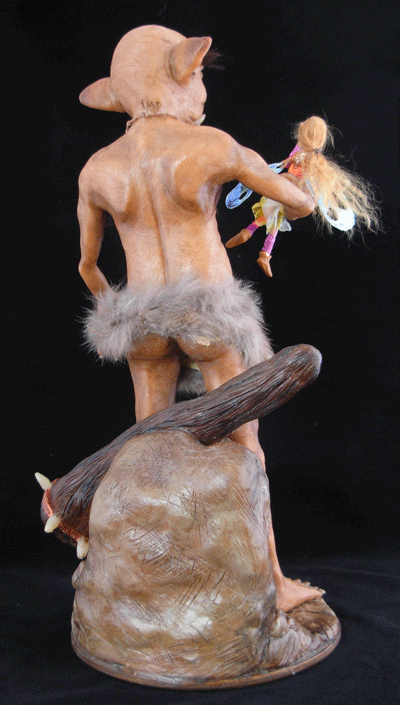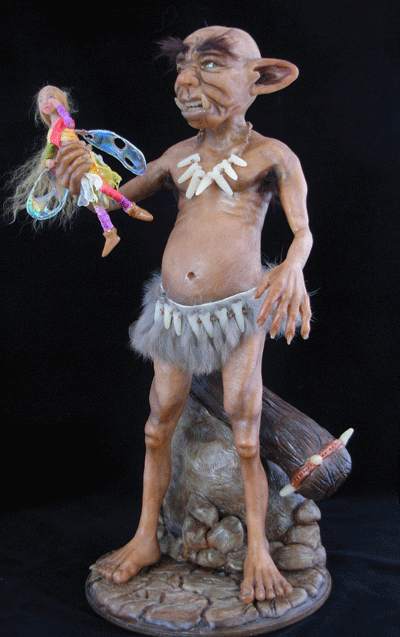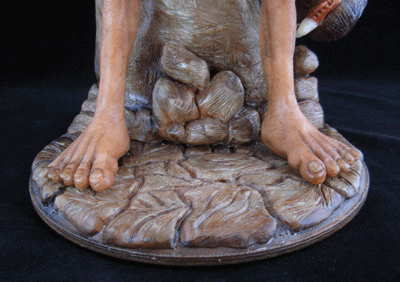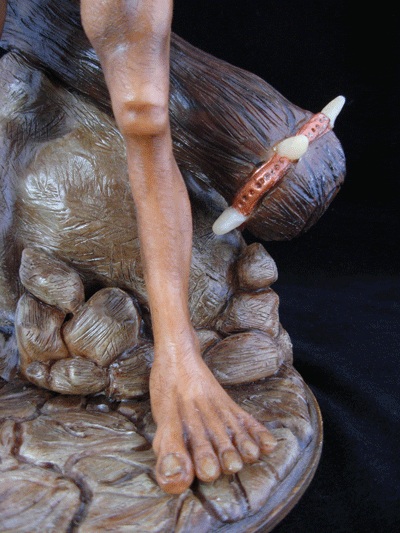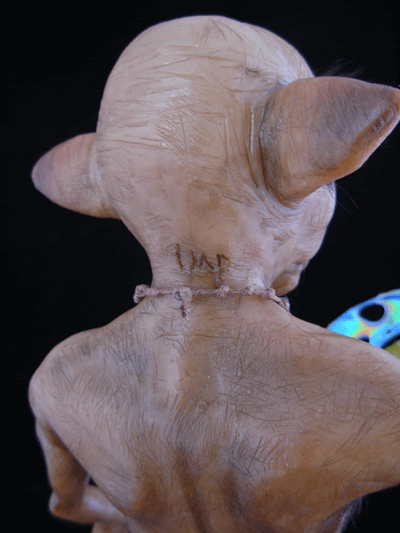 I can't wait to hear what ya think of my first troll! I have worked so long and hard on him; I do hope you all like him! Again, I am sorry you had to wait so long for the pictures, but I do hope you understand it was for the purpose of the contest. :-) Now, that the has been completed, I can go back to the hide and seek piece I was working on. But, before I do, time for a much needed break from sculpting! Thank you all for your patience!
Take care all, and have a great weekend!
Hugs,
Lori