Yes, it is true, once again, Life, in all it's details has kept me from blogging over the past month. Sometimes you just can't avoid the nuances as they reach you one by one, day in and day out. Fortunately, over my absence I had been arduously working on completing the commissions I had on my table while preparing for other major events in my family life as well.
A little word about commissions. I love to get them, but admit, they can be the MOST stressful things in the world! Like most artist, I am certain we much prefer to continue to create, doing the things that come to mind while we work, having our own liberties to our devices. While keeping this in mind, it is true, thus far, my commissions have pretty much given me the free reign to design as I seen fit, only giving me eye color, hair color and costume color of their choices. This has been my preferred method of doing commissions and thus far, everyone has been happy. It works for me and it works for them. These have been the best commissions to work on and I am grateful to have received such wonderful clients to work with.
This being said, I last mentioned I had a commission to create for a wonderful gentleman a grouping of 4 dogs of his that had passed over the years. This wonderful man is one of my favorite person's in the world as I have known him quite some time through the vet's office that I work in. So, I know how passionate he is about his pets and how much this sculpt meant to him.
Well, over the last month and a half, I struggled to create balls of clay into replicas of his well-loved critters until finally, I had to stop and throw in the towel. Everyone has their limits, and apparently mine is sculpting animals at the moment. While I can sit and draw them all day long and paint them in pastels, I just could not create them in clay. It could be that I had too many irons in the fire and have been preoccupied with daily events, but no matter how many times I set it aside and went back to it, that sculpt just did not want to produce itself. But, to be fair, the photographs I had to work from, were not the best in my opinion. 2 of the pets were beagles, and those I could probably have done as I had different views from different angles of them. The other 2 were larger breed dogs and both were laying down on over-sized dog beds. Unfortunately, these were the ONLY pictures I had to work from, therefore, I could not determine the relative size to the beagles, or make clear the colors and pattern markings of their fur. I am certain that this was the major culprit to the demise of the project, but even still, it was just not in my abilities to create it at this time. And, so, with a leadened heart, I had to tell my dear friend I could not create his well-anticipated project for him. What started out in high expectations, ended on a low note. It broke my heart to tell him I could not do it for him, and I could tell he was disappointed too. But, I did tell him that I learned a valuable lesson....that you can't always take on the world and at some point in time, one must realize their own limitations. He helped me to find my limitations and for that, I am very grateful. He does sculpture work in metal craft at times, and I think he understands exactly what I meant...that some times, things just don't work out the way we think they should no matter what.
At any rate, now that you guys know my humiliation and limitations, I wanted to share with you the commissions that I did manage to finish. Apparently, sculpting human-like figures is still in...realistic animals are out. On the other hand, painting animals is alright, while portrait work is a no go. haha I wonder why that is? Any who....here are the 2 pieces.
The first is "Veronica" and she now resides in Connecticut. I hope you like her!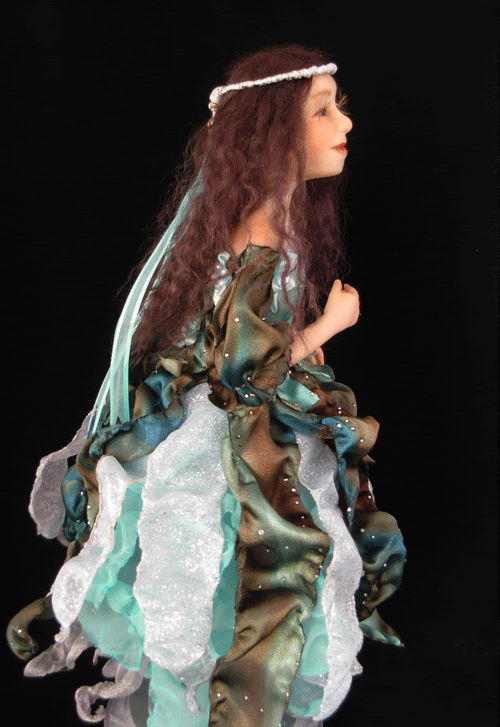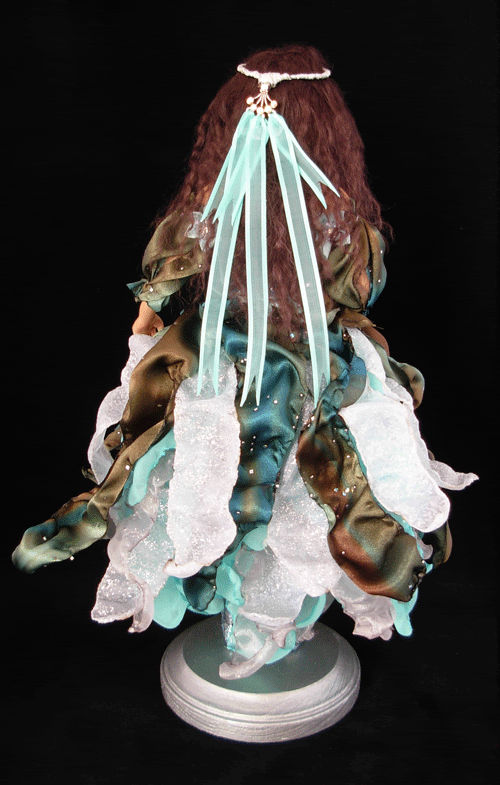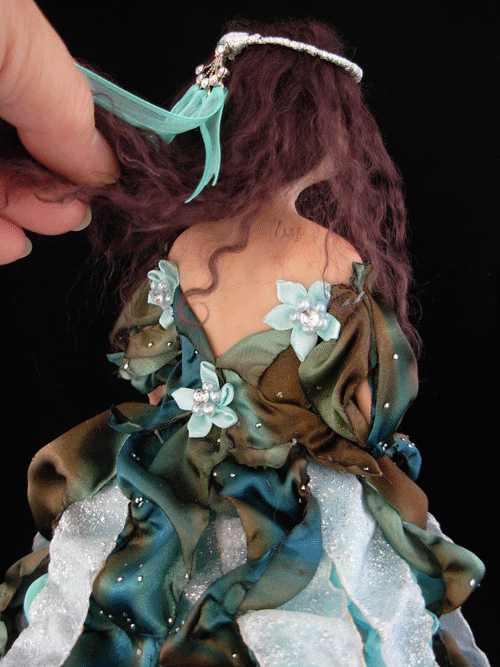 Every once in a while, you will see a baby pop up in the knoll as with this next one. She was commissioned for a sweet little baby that was born on 4/5/2011, whose name happens to be Adilyn. Therefore, her name is appropriately named "Adilyn"! She now lives in Miami, Florida. (At the clients request, she wanted it to have pointed pixie ears. haha) I hope you like her too. I'm considering on creating some more pixie babies in the future, so don't be surprised if you see a baby boom in the knoll. lol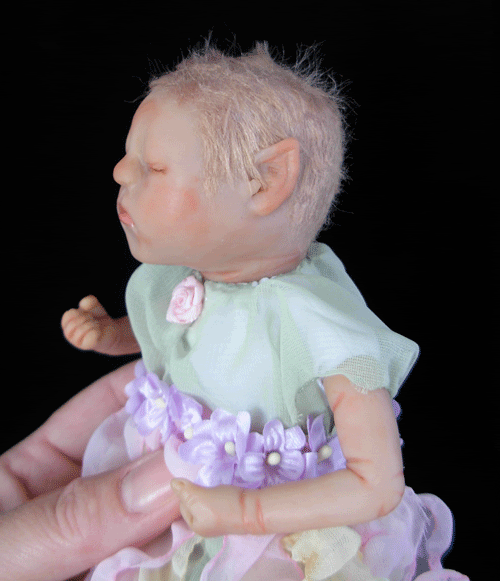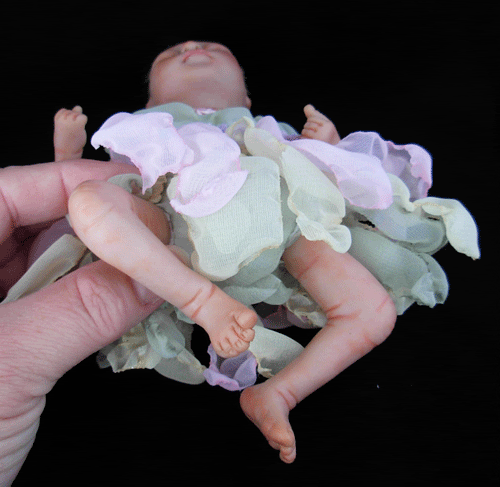 After completing these 2 commissions, I was fortunate enough to pick up another commission as well. She has to be completed by the middle of July. I should have PLENTY of time to finish her up. :-D The only details I can share is that her costume will be in purple, brown hair and brown eyes...per the clients request. The rest will have to unfold later.
In the meantime, I have some preparations to do as my youngest son is graduating high school tonight! I can't believe he made it. *sigh* I'm sure there are many families feeling the same as I am tonight...a since of pride that he will walk that stage and at the same time, sadness because we have come to an end of a long journey of one phase of our life. But, when one door closes, another opens and so too, will the next chapter of our lives here in Eustis and the Pixie Knoll. I look forward to what lies ahead and to the adventures we will share. I have a feeling that the fun stuff is about to begin. :-D
I'll share some pictures in a couple of days!
Hugs to all,
Lori